Past Event
That Is Not Your Mind!
Author of That Is Not Your Mind: Zen Reflections on the Surangama Sutra, Robert Rosenbaum explores that question by taking forum participants on a magical journey through the Surangama Sutra based in a context of Zen practice.
Like the arts world, Surangama  sutra is a springboard for exploring sensory experiences—sight, sound ,taste, smell, touch and the Buddhist "sixth sense" of mind or cognition. Rosenbaum presents witty, authentic and refreshing contemporary insights from neuroscience and psychology and anecdotes from his decades of teaching experience. Among arts-related insights shared is an appreciation for "musics of the mind" to intersect with ancient/perennial Buddhist wisdom and everyday human yearning.
MLF Organizer
Anne W. Smith
Notes
An Arts Member-led Forum program. Forums at the Club are organized and run by volunteer programmers who are members of The Commonwealth Club, and they cover a diverse range of topics. Learn more about our Forums.
September 8, 2022
The Commonwealth Club of California
United States
Speakers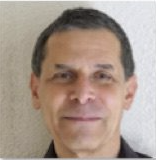 Ph.D., American Zen Teacher; Author, That Is Not Your Mind
Ph.D., Co-Chair, Arts Member-led Forum, The Commonwealth Club of California—Moderator