Upcoming Event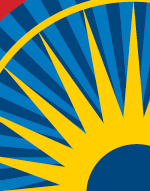 Tue, Jan 24 2017 - 6:30pm
Add to google calendar
Jeremy Carl, Research Fellow, Hoover Institution, Stanford University
John Hofmeister, Former President, Shell Oil Company; Chairman, Erin Energy Corp.
Bob Inglis, Executive Director, RepublicEn; Former U.S. Representative (R-SC)
President-elect Donald Trump is giving plum jobs to Republicans who deny or downplay the risks of climate disruption. That's a big shift from the time of President George W. Bush, when U.S. Senators John McCain and Lindsay Graham pursued climate-fixing legislation.
Bob Inglis, a former Republican representative and executive director of RepublicEn, says Republicans should not doubt or deny the science. Rather, they should defend it because their party has the best solutions, ones based on markets and not mandates. He will be joined by John Hofmeister, former president of Shell Oil Company, and Jeremy Carl, a research fellow from the Hoover Institute at Stanford for a vibrant discussion about the tensions and challenges between climate science, America's energy needs and the Republican party in the coming years.
Location: 555 Post St., San Francisco
Time: 6 p.m. check-in, 6:30 p.m. program, 7:30 p.m. networking reception
Note:
To receive a member discount, make your ticket selection above and click "Order Now."
At the bottom of the next page, enter your member ID number in the field at the bottom of the page. (Your member ID number can be found on your Club membership card.)
Family and Leadership Circle members are entitled to 2 member-priced tickets.
All other members are entitled to 1 member-priced ticket.
All ticket sales are final.