Testimonials
"The lectures and events were amazing, but overall, I liked the flow of the whole tour. I never felt rushed, but always confident in our tour team to move the day forward in an amazing way. "
– Janet Alba-Huggins
Cuba, 2016
"I appreciated how well planned and executed the itinerary was. Our tour guide Tarek was incredible. He was an expert in his field and professional. I felt that we truly got a good in-depth look at the sites and museums. The trip was even better than expected."
– Brian Batty
Egypt, 2016
"We have been on Commonwealth Club tours before. Australia and New Zealand was on our bucket list. What better way than go with The Commonwealth Club!"
– Colonel Buz Carpenter
Australia and New Zealand, 2017
"The other Commonwealth Club guests were great companions!"
– Ginny and Bill Dolan
India, 2016
"We thought the itinerary was perfect, including the order in which it was presented. Our study leader Frank Ackerman was a joy to be with in every way."
– Janet Jablon
Death Valley National Park, 2017
"Great ship! Food, service, staff on Le Boreal was outstanding in all respects."
– Tom Burkhart
Antarctica, 2015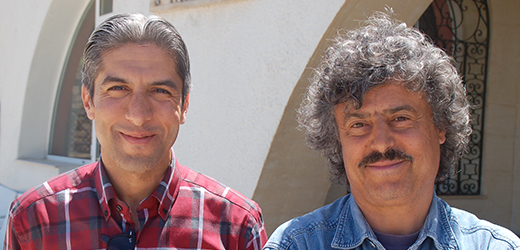 "Hatem was such a wealth of knowledge and addressed everyone we met in a kind and respectful manner. Having a guide with such an intimate knowledge of the country was invaluable. Meeting with the professors, the president of the NGO, the young university students and the U.S. ambassador provided a depth and richness I had not expected."
– Susie Monary-Wilson
Tunisia, 2014
"People who are part of The Commonwealth Club are diverse but share a thirst for knowledge, discussion and cultural understanding that is at the core of thoughtful travel and exploration."
– Nanette Stringer
Tanzania, 2014
"The best-organized tour I've experienced. I've spoken to other travelers to Cuba on other tours. Their experiences don't compare with The Commonwealth Club experience."
– Kathleen Dupre
Cuba, 2015
"Excellent itinerary and very good value. We liked the small group of interested co-travelers. The speakers at the American Center in Tokyo and both professors (in Tokyo and Kyoto) were excellent. Our Japanese guide Aki was very, very good!"
– Gisela Daetz
Japan, 2016
"I had never been on a group tour before, so this was an excellent one to start with—I loved visiting Stockholm, the visit to the U.S. embassy, the fjord tour—I really had a wonderful trip!"
– William Wier
Denmark and Norway, 2016
"I loved all the sites! The guides were fabulous, and the reporter and embassy staff we met with were very interesting!"
– Judy Sessler
China, 2012
"Restaurant choices were wonderful! Jeremy's knowledge of the wines was impressive, and it added to the overall experience of the different wine tastings and meals."
– John Clevenger
Spain (Food and Wine), 2016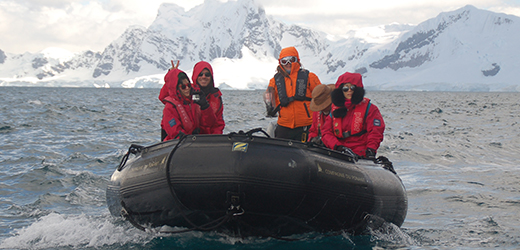 "I really enjoyed the presentations on climate change, especially at the University of Alaska, and meeting Governor Knowles. I loved the outdoor activities — especially hiking and kayaking. The accommodations at Kenai Fjords and in Denali were well thought-out and delightful!"
– Dorothy Rivette
Alaska, 2011
"I've loved every Commonwealth Club tour I've taken. This was the all-around best so far!"
– Judy Tisdale
Iran, 2016
"Excellent travel mates!"
– Michael Condie
Baltic Sea, 2012
"Usually on tours of this nature, there are one or two weak links. We are hard pressed to name even one on this tour. Well done!"
– Richard Weiss
Cuba, 2015