Youth, Civil Dialogue and Creative Advocacy
Artists and creators often use their mediums and art to advance civic conversations. Creating Citizens, The Commonwealth Club's education initiative, has invited three Bay Area activists to talk with students about their use of creative media to advance civil dialogue around social justice issues.
Elise Joshi is a 20-year-old organizer and senior at UC Berkeley who has a large social media following; she is an expert in creating short-form video content that often accompanies her in-person activism about labor, climate, and health. Myles Bess produces and hosts videos on YouTube that are designed to inform young people and promote media literacy and civic engagement. And Marke Bieschke is an author who has written books for young people about different social and historical topics. His books touch on themes of acceptance, protest and tolerance.
Together, the panelists will talk about what draws them to difficult conversations and difficult subjects. They will also address why civil dialogue matters, and how youth can become civically engaged at any age.
NOTES
This program is part of The Commonwealth Club's civics education initiative, Creating Citizens.
Bess photo courtesy the speaker; Bieschke photo by David Schnur; Joshi photo by Annie Wu; Swidler photo by Alvina Kwong.
Speakers
Host and Producer, "Above the Noise" Video Series.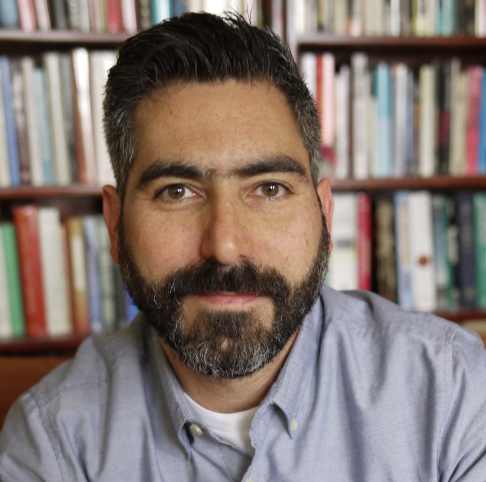 Editor, Writer, Publisher, and Author, Into the Streets: A Young Person's Visual History of Protest in the United States
Executive Director, Gen Z for Change.