Marissa Mayer in conversation with Marc Benioff: A Visionary Award Event
Marissa Mayer is the CEO of Yahoo and is one of very few women to have run a Fortune 500 company. In 2013, Mayer earned the number one spot on Fortune Magazine's 2013 "40 Under 40" list. Fifteen years before she became the tech powerhouse she is today, Mayer was hired as the 20th employee at a small tech company. This company, Google, enjoyed a meteoric rise to prominence under Mayer's tenure and launched successful and groundbreaking products such as Google Maps, Google News, Gmail and Chrome. In 2012, Mayer claimed a bigger stage with her appointment as CEO of Yahoo In two years, Mayer has reinvigorated Yahoo's brand, reimagined all of its core products including Yahoo Mail, Flickr and more, and introduced new mobile products such as Yahoo Weather and Yahoo News Digest which have both won design awards. In addition, Mayer has acquired more than 40 companies, including Tumblr. Her boldness has made her a household name, and we're pleased to award Marissa Mayer INFORUM's 21st Century Visionary Award.
Join INFORUM at The Castro Theatre, where Mayer will be featured in conversation with Marc Benioff, Chairman and CEO of salesforce.com.
Underwritten by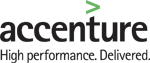 Speakers


Chairman and CEO, Salesforce.com