Laszlo Bock: Senior Vice President of People Operations at Google
What is the secret to attracting the best talent? Whether you're a team of one or part of a team of thousands, Bock believes it is important to strike a balance between structure and creativity. Learn more about the new philosophy that will transform the way we live and work.
Bock leads Google's people function and is responsible for attracting, developing, and retaining the best talent.
Underwritten by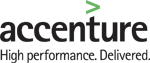 Speakers
Senior Vice President of People Operations, Google; Author, Work Rules! Insights from Inside Google That will Transform How You Live and Lead; Twitter: @LaszloBock2718
In Conversation with Farhad Manjoo
Technology Writer, The New York Times; Twitter @fmanjoo