Conversations with Distinguished Citizens: Honoring UCSF's Mental Health Innovations
Join us for this special program in The Commonwealth Club's series recognizing recipients of The Club's Distinguished Citizen Award. Tonight's honorees are committed to the improvement of mental health in the Bay Area and the nation.
This program will particularly honor the work of the University of California, San Francisco (UCSF), for its innovation in mental health, and will salute UCSF Health Executive Council Member John Pritzker; Psychiatry and Behavioral Sciences Department Chair Dr. Matthew State; Neurological Surgery Chair Dr. Edward Chang; and Dr. Lisa Fortuna, chief of psychiatry and vice-chair at Zuckerberg San Francisco General Hospital/UCSF.
John Pritzker is chairman of the John Pritzker Family Fund and is well known for his commitment to mental health, serving on the Executive Council of UCSF Health and supporting The Commonwealth Club's speaker series on mental health, dedicated in memory of his sister, Nancy Friend Pritzker. Mr. Pritzker is also a significant supporter of UCSF's Department of Psychiatry and Behavioral Sciences, in particular the department's research, faculty, clinical care and training.
He is passionate about reducing stigma, and to ensuring the availability and accessibility of mental health care. His charitable work on this issue has been aimed at supporting efforts to reduce mental health stigma at the individual, community and systems levels.
Being honored along with Mr. Pritzker will be Dr. Matthew W. State, M.D., Ph.D., Oberndorf Family Distinguished Professor of Psychiatry, director of the Langley Porter Psychiatric Institute, president of Langley Porter Psychiatric Hospital and Clinics, executive director of the UCSF Child, Teen and Family Center, and chair of the Department of Psychiatry and Behavioral Sciences at UCSF. As head of the UCSF Department of Psychiatry and Behavioral Sciences, he leads a diverse and talented team of professionals dedicated to the goal of advancing mental health across the lifespan through comprehensive and compassionate patient care, pioneering research, excellence in training the next generation of mental health leaders, and active engagement in the community.
Under his leadership, the department has focused on breaking down the historical barriers between mental and physical health; advancing integrated care, research and education across the clinical neurosciences; promoting the development of a highly diverse mental health workforce; prioritizing innovative programs caring directly for the Bay Area's most underserved populations; and combatting the stigma associated with mental illness.
Dr. State and Mr. Pritzker will be joined in conversation by Dr. Edward Chang, M.D., chair of the Department of Neurological Surgery at UCSF. Dr. Chang is a neurosurgeon who treats patients with epilepsy, brain tumors and cranial nerve nerve compression syndromes. He specializes in advanced brain mapping methods to preserve crucial areas for speech and motor functions. He also has extensive experience with implantable devices that stimulate specific nerves to relieve seizure, movement, pain and other disorders.
Also joining from UCSF will be Dr. Lisa Fortuna, M.D., MPH, is the chief of psychiatry and vice-chair at Zuckerberg San Francisco General Hospital/UCSF. She has been an investigator on several National Institutes of Health and foundation-funded studies of Latino and immigrant mental health, integrated care, and access to care. Her areas of expertise are child and adolescent psychiatry, treatment and research on PTSD across the lifespan, immigrant mental health, access to care and implementation research, including digital interventions.
Come for this tribute to the renowned UCSF Medical Center and its groundbreaking work in advancing mental health for all.
NOTES
Special thanks to the Bernard Osher Foundation, Greg Dalton & Lucia Choi, and Mark & Jessica Zitter for their generous support of this program.
Speakers
Chairman, John Pritzker Family Fund; Member, UCSF Health Executive Council
M.D., Ph.D., Oberndorf Family Distinguished Professor of Psychiatry; Chair, Department of Psychiatry and Behavioral Sciences, UCSF; President, Langley Porter Psychiatric Hospital and Clinics; Executive Director, UCSF Child, Teen and Family Center
M.D., Joan and Sanford I. Weill Chair, Department of Neurological Surgery, Jeanne Robertson Distinguished Professor, Weill Institute for Neurosciences, University of California, San Francisco
M.D., MPH, Chief of Psychiatry and Vice-Chair, Zuckerberg San Francisco General Hospital/UCSF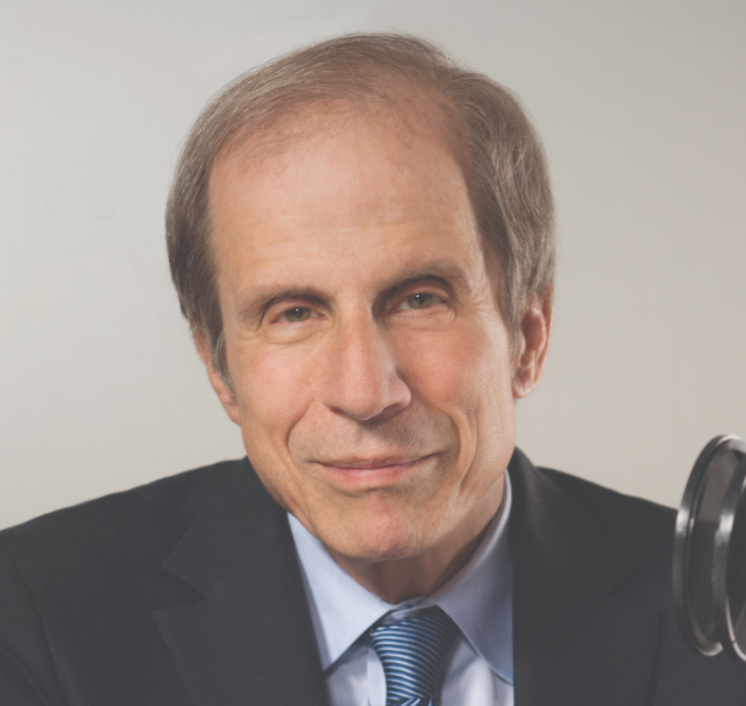 Retired Host, KQED "Forum"—Moderator