CNN's Jake Tapper
As CNN's anchor and chief Washington correspondent Jake Tapper is one of the most respected journalists in news today. He is also a best-selling author, and his heart-pounding new thriller All the Demons Are Here takes us back to the 1970s, with two unforgettable characters encountering many of the real-life figures and events that defined one of the wildest and most dangerous decades in American history.
Hear more about his latest work and his take on the current political landscape.
NOTES
This program is online-only. Please register to receive a link to the live stream.
Copies of All the Demons Are Here are available for purchase during checkout (for U.S. domestic shipping only).
The Commonwealth Club of California is a nonprofit public forum; we welcome donations made during registration to support the production of our online programming.
This program is part of our Good Lit series, underwritten by the Bernard Osher Foundation.
Photo by Elliott O Donovan.
Speakers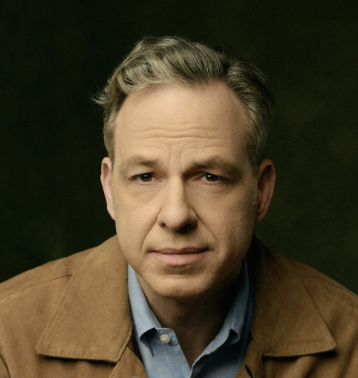 Anchor and Chief Washington Correspondent, CNN; Author, All the Demons Are Here: A Thriller; Twitter @jaketapper
In Conversation with Melissa Caen
Host, "Get Out the Bet" Podcast; Political Analyst; Attorney; Twitter @ConstitutionMel