In the era of big tech, groundbreaking technological innovation has given rise to an increasingly efficient and methodical society. But these advances are not without consequence, as unbounded technological growth demands control over how we work, think, consume and communicate. Our panelists say too many have accepted biased algorithms, job-displacing robots, and surveillance-based capitalism as an inexorable cost of innovation, giving a powerful few the reins over our evolving society. Technologists, the venture capitalists who fund them, and the politicians who allow for this unregulated growth have stepped into the seat of power, often prioritizing technological optimization and efficiency over fundamental human values.
System Error, authored by three Stanford professors, offers an alternative to this dystopian vision of a world controlled by big tech. Armed with the combined knowledge of philosopher Rob Reich, a leading thinker at the intersection of technology and ethics, political scientist and former Obama staffer Jeremy Weinstein, as well as the director of Stanford's undergraduate computer science program Mehran Sahami, System Error reveals how big tech can be held to account for the power it wields over our society.
Join us as professors Reich, Weinstein and Sahami uncover the gripping reality of big tech and explain how we can chart a new path forward to control technology before it controls us.
About the Speakers
Rob Reich is the director of Stanford University's Center for Ethics in Society; co-director of the Center on Philanthropy and Civil Society, and associate director of its new Institute for Human-Centered Artificial Intelligence; and co-author of System Error:Where Big Tech Went Wrong and How We Can Reboot.
Mehran Sahami is a professor of computer science at Stanford University; former senior research scientist at Google; and co-author of System Error:Where Big Tech Went Wrong and How We Can Reboot.
Jeremy M. Weinstein is a professor of political science at Stanford University; former deputy to the U.S. ambassador to the United Nations and former director for development and democracy on the White House National Security Council staff during the Obama Administration; and co-author of System Error: Where Big Tech Went Wrong and How We Can Reboot.
Speakers
Director, Stanford University's Center for Ethics in Society; Co-author, System Error:Where Big Tech Went Wrong and How We Can Reboot
Professor of Computer Science, Stanford University; Co-author, System Error: Where Big Tech Went Wrong and How We Can Reboot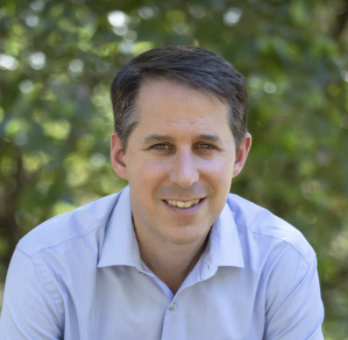 Professor of Political Science, Stanford University; Co-author, System Error: Where Big Tech Went Wrong and How We Can Reboot
Tech Reporter, MarketWatch—Moderator