Trans Joy Celebration
Join us for a Trans Joy Celebration, featuring a discussion among Bay Area trans leaders, followed by a reception with drink and light bites.
Let's meet our speakers:
Fresh "Lev" White is a love and compassion activist. He offers mindfulness, mediation and diversity training as tools for shifting toward more authentic, conscious and passionate living. He teaches and writes about how unconditional love and self-compassion are the ultimate gateways to honoring and understanding others; thus, healing our communities and our planet.
Quinnie Fowler is a phlebotomist and counselor at the Oakland LGBTQ Community Center. Quinn has worked in HIV and PrEP services for the last 5 years in a variety of health-care settings including the UCSF 360 Wellness Clinic, SF AIDS Foundation's Strut clinic and most currently the Glenn Burke Wellness Clinic. Quinn recently graduated with her BS in psychology from the California Institute of Integral Studies. Quinn's thesis centered the experiences of trans and nonbinary people of color in psychotherapy. Now graduated, Quinn is  taking a gap year before applying to physician assistant schools. When she's not serving the community, Quinn enjoys sharing homemade meals with friends and spending time with her Jamaican and Chinese grandparents.
Miguel Bagsit
Co-moderator Janelle Luster is widely recognized as a prominent community organizer and dedicated transgender activist in the San Francisco Bay Area. Currently employed as the employment services specialist at the SF LGBT Center, she fervently advocates for transgender rights while providing valuable support to TGNC jobseekers. Beyond her professional role, Luster holds the significant position of vice president on the Board of Directors for San Francisco Pride. Additionally, she takes a lead role in co-directing TRANScend Retreat, an annual event designed to foster community and promote social justice for trans and genderqueer individuals. Shaped by her upbringing, Luster's deep commitment to community care was instilled by her grandmother, and she carries this meaningful legacy with her in all aspects of her work.
Co-moderator Spring Collins is a genderqueer trans femme activist and artist who resides in the Transgender Cultural District in San Francisco's Tenderloin neighborhood. In 2017, she co-founded TRANScend Retreat, a gathering for trans and genderqueer individuals, serving more than 600 TGNC folks and raising more than $250,000 to date with her sister in community and Judy, Janelle Luster.
She is the current Senior Individual Giving Associate at the SF LGBT Center and serves on the SF Pride Board and is the current Board Secretary and Development Chair. 
This grant will be used for the Jasmine Powell Leadership Retreat (JLPR) taking place this February in New Orleans, Louisiana.  It will be our third year hosting this retreat, however it will be taking place outside California for the first time and will be partnering with our sisters in the South who have come to annual retreats through the Muhlaysia Booker Travel Fund (MBTF), since 2019.  
The Jasmine Powell Leadership was created in 2021, following the loss of our beloved community member and sister Jasmine Marie Powell, to honor her legacy and leadership in the community. In 2019 we created the Muhlaysia Booker Travel fund following her death to improve solidarity between the Bay Area and the Southern TGNC movements.  
This year at our annual TRANScend retreat it was decided among the MBTF cohort to be thought partners and our host at the annual JPL retreat.
 
Notes
The Commonwealth Club thanks Gilead Sciences, Inc. for its generous support of The Michelle Meow Show. 

See more  Michelle Meow Show programs at Commonwealth Club World Affairs of California.
Photos courtesy the speakers.
November 30, 2023
The Commonwealth Club of California
110 The Embarcadero
Taube Family Auditorium
San Francisco, CA 94105
United States
Speakers
Introduction by Michelle Meow
Producer and Host, "The Michelle Meow Show," KBCW TV and Podcast; Member, Commonwealth Club World Affairs of California Board of Governors—Co-host
Phlebotomist and Counselor, Oakland LGBTQ Community Center
Co-founder, TRANScend Retreat; Senior Individual Giving Associate, SF LGBT Center; Board Member and Board Secretary and Development Chair, SF Pride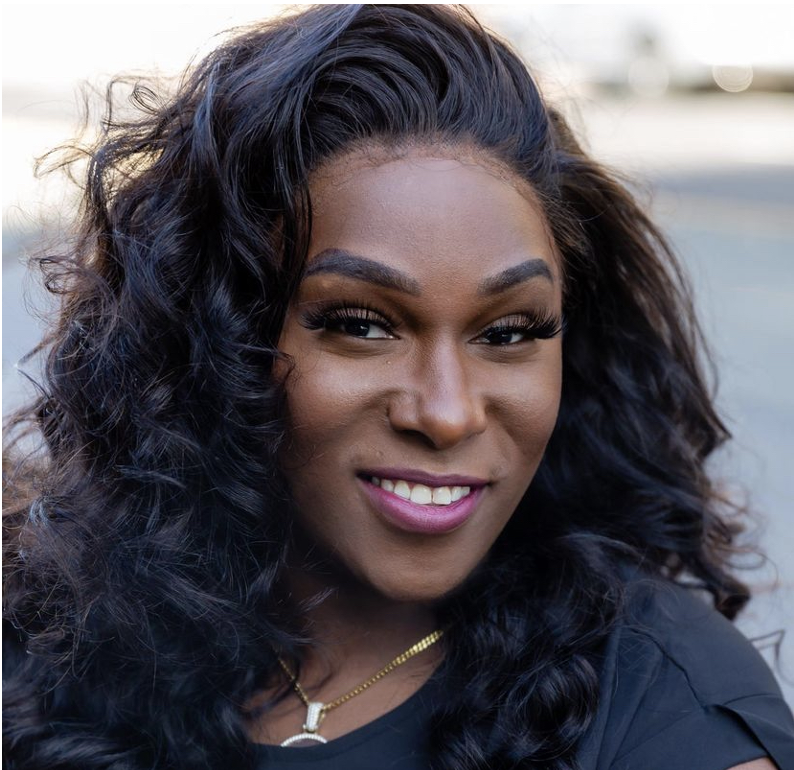 Employment Services Specialist, SF LGBT Center