Seizing Opportunities to Ascend: An AAPI Heritage Month Special Event
"Seizing Opportunities to Ascend" is an event designed to celebrate and empower individuals of Asian American and Pacific Islander (AAPI) heritage.
This event features keynote speakers Michelle MiJung Kim and Kathy Fang, who have both achieved great success in their respective fields; prominent AAPI journalist and media personality Michelle Meow will moderate the event. They will share their experiences and insights on how to seize opportunities and rise to the top. They will provide practical strategies for personal and professional advancement, kicking off AAPI Heritage Month by focusing on learning, empowerment, celebrating diversity, and allyship.
Join us for this inspiring conversation and then join us for food, wine and community.
About the Speakers
Kathy Fang was born and raised in San Francisco, where she grew up in the kitchen of her family's popular restaurant, House of Nanking, before she opened Fang Restaurant with her father in 2009, where she is co-owner and chef. She stars in the Food Network series "Chef Dynasty: House of Fang." She has also appeared on "Beat Bobby Flay," "Cutthroat Kitchen," "Guy's Grocery Games" and is a two-time "Chopped" champion. In 2020, she published the Easy Asian cookbook. She is a graduate of the University of Southern California and studied at Le Cordon Bleu Culinary School Los Angeles.
Michelle MiJung Kim is a queer Korean American immigrant woman writer, speaker and activist. She is the award-winning author of The Wake Up: Closing the Gap Between Good Intentions and Real Change and co-founder of Awaken. She has been a lifelong social justice activist and currently serves on the board of Asian Americans for Civil Rights and Equality. Her work has appeared on world-renowned platforms such as Harvard Business Review and The New York Times, and she was named LinkedIn's Top Voice in Racial Equity and Medium's Top Writer in Diversity. She lives in Oakland, California.
Notes
This program is made possible by the generous support of Ascend NorCal. 
Our Partners | Ascend NorCal | Pan-Asian Leaders | California
Fang photo by Agency Moanalani Jeffrey.
May 1, 2023
The Commonwealth Club of California
110 The Embarcadero
Toni Rembe Rock Auditorium
San Francisco, CA 94131
United States
Speakers
Co-owner and Chef, Fang Restaurant; Author, Easy Asian
Writer; Speaker; Activist; Author, The Wake Up: Closing the Gap Between Good Intentions and Real Change; Co-founder, Awaken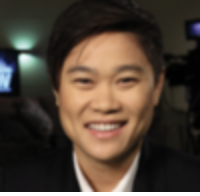 Producer and Host, "The Michelle Meow Show," KBCW TV and Podcast; Member, Commonwealth Club Board of Governors—Host