Past Event
Will Hurd: American Reboot
In a time in U.S. history marked by polarization and partisan gridlock, Americans are looking for answers. For former Republican congressman and CIA officer Will Hurd, these questions need answering—fast. As the country faces new challenges and it becomes increasingly difficult for Washington to act amid political divides, Hurd proposes a guide to "reboot" the system and mobilize the country to meet the changes ahead.
Called "the future of the GOP" by Politico and "the Most Interesting Man in Congress" by the Daily Dot in 2017, Will Hurd is a former clandestine CIA Officer with 9 years of service history and a three-times elected congressional representative from Texas's 23rd District. In Congress, Hurd held multiple committee appointments during his tenure, utilizing his expertise in technology, cybersecurity and national security as a leading Republican voice for bipartisanship.
In his new book, American Reboot: An Idealist's Guide to Getting Big Things Done, Hurd grounds his analysis of the American political system in "pragmatic realism," offering solutions to a crisis-rocked country based on American values. In it, Hurd walks through the challenges presented by rising income inequality, unprecedented technological changes, dishonest elected officials, the Republican Party's ailing vision for the future and the shifting balance of global power. There, drawing from personal experience and professional expertise, he draws a path forward amid these uncertainties to a more unified, efficient and equitable America.
Join us as Hurd presents a playbook for America to boldly advance through the challenges ahead and into a new era of bipartisanship, inclusivity and democracy.
Notes
Photo by Kevin G. Saunders.
April 18, 2022
The Commonwealth Club of California
United States
Speakers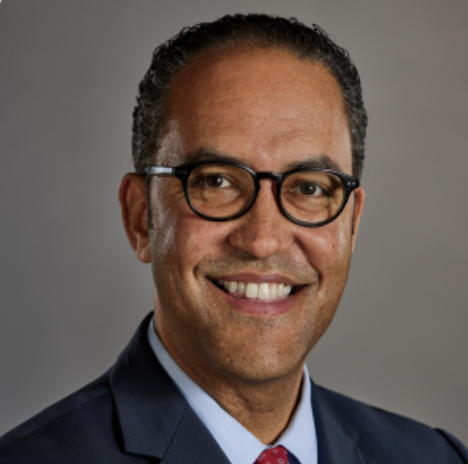 Former U.S. Representative (TX-23); Author, American Reboot: An Idealist's Guide to Getting Big Things Done
Attorney; Political Analyst—Moderator