Past Event
The Art of the Fair Deal: Securing Space for the Arts in San Francisco
How can small nonprofit art organizations afford the cost of living in the Bay Area? Innovators in the field have been working for nearly a decade to solve this problem.
Join CounterPulse's Julie Phelps and CAST's Moy Eng at The Commonwealth Club for a conversation moderated by Michelle Meow. As CounterPulse poises itself to buy its building in the Tenderloin from CAST later this year, learn how they've worked together in piloting a new real estate model that could be applied throughout the city and around the world to keep artists and creatives rooted in their communities amidst economic upheaval.
About the Speakers
Moy Eng began her career in New York City, fundraising with the Alvin Ailey American Dance Theater and the Orchestra of St. Luke's, and has worked for more than three decades as a senior executive in arts and culture, renewable energy and human rights. At the center of her life is art, supporting artists and making artworks as a poet, songwriter and vocalist. By day, Moy serves as the CEO of Community Arts Stabilization Trust (CAST), a San Francisco-based real estate development nonprofit dedicated to creating permanent affordable housing and workspace for the arts and culture sector in one of the most expensive cities to live and work in the world. Only nine years old, CAST has already been cited as a creative placekeeping model by civic and cultural leaders in Amsterdam, Austin, Denver, London, Paris, Seattle, Sydney, and Vancouver, among many others, and in publications by the World Cities Culture Forum and Federal Reserve Bank of San Francisco. Prior to her appointment at CAST, Moy served during the 2000s as the Hewlett Foundation arts program director, making $165 million in grants of which $20 million helped to build more than 750,000 square feet in new art space for small and midsized cultural nonprofits such as Ninth Street Media Consortium, ODC, Freight and Salvage, Los Cenzontles, and Tannery Arts Center. By night, Moy is a writer and vocalist. She recently released her first recording, the blue hour, co-produced with four-time Grammy Award nominee Wayne Wallace, to critical acclaim and international airplay.
Artistic and executive director Julie Phelps has been at the helm of CounterPulse since 2014. Working at the intersection of the arts, activism, and community development, Phelps enacts hybridity as a mode of advancing the multi-faceted mission of CounterPulse. Phelps is active in connecting the artistic works of CounterPulse to the community by coordinating panels, symposia and discussion series to promote the power of the arts to catalyze change in our society. Under her leadership CounterPulse has grown from $800,000 to $1.2 million in annual budget through funding and launching curated and acclaimed programs positioning CounterPulse as a curatorial leader worldwide. She is herself an internationally touring performer, social practice artist and cultural representative, and is deeply rooted in the queer and dance communities. She was featured in the Chronicle of Philanthropy in 2019 and 2020, was named a YBCA 100 Honoree in 2017, is a published essayist in Performance Research Journal in 2021, is a contributing author in choreography: strategies (Art Stations Foundation, Poland, 2022) and was recently interviewed by The New York Times on her unique ability to build new sources of philanthropy in the tech sector. Between 2013–2016, Phelps spearheaded the process of acquiring and renovating a new facility for CounterPulse, helping to launch a new model for placing arts at the center of community development as the pilot project of the Community Arts Stabilization Trust (CAST), with full acquisition slated for July 2022 after raising more than $7 million. Learn more at www.juliephelps.net.
March 31, 2022
The Commonwealth Club of California
110 The Embarcadero
Taube Family Auditorium
San Francisco, CA 94105
United States
Speakers
CEO, Community Arts Stabilization Trust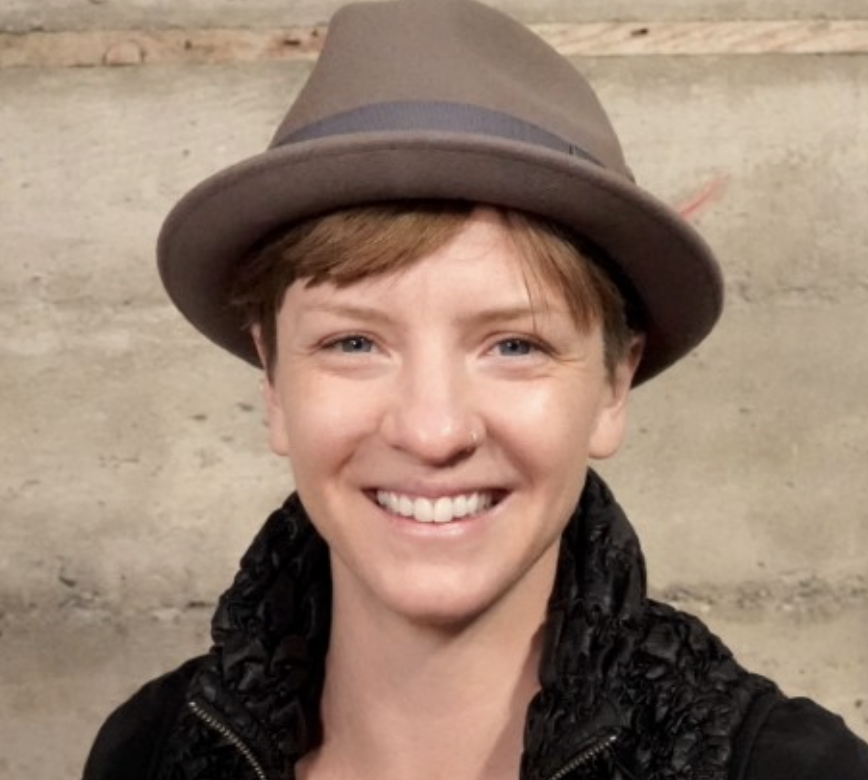 Artistic and Executive Director, CounterPulse
Producer and Host, "The Michelle Meow Show" on KBCW/KPIX TV and Podcast; Member, Commonwealth Club Board of Governors; Twitter @msmichellemeow—Host