Past Event
Michael Schur with Nick Offerman: How to Be Perfect
What do "Parks and Recreation" and "The Office" have in common with books that explore philosophical theories like deontology, ubuntu, utilitarianism and more?
They've all been written by Michael Schur, a television producer and character actor whose mind has made way for the creation of some of today's most popular shows—including "The Good Place," "Parks and Recreation," and "Brooklyn Nine-Nine." In his new book, How to Be Perfect, Schur shares yet another one of his masterful creations. He explores some of history's most influential philosophical concepts and gives them various applications, from matters of conversation-starting to problem-solving.
At INFORUM, Schur and Nick Offerman—best known for playing Ron Swanson in "Parks and Recreation"—will enlighten us with a new and relatable framework to learn about philosophy and ethics. They'll tackle large questions—such as, "Can I still enjoy great art if it was created by terrible people?"—in a manner that can be both wise and refreshing everyone. While Schur and Offerman's discussion of How To Be Perfect might not actually leave us with all the answers necessary to eradicate our imperfections, it will leave us with knowledge that could allows us to become even better people.
Notes
Schur photo by Marlene Holston; Offerman photo by Taylor Miller.
February 8, 2022
The Commonwealth Club of California
United States
Speakers
Creator, "The Good Place"; Co-creator, "Parks and Recreation" and "Brooklyn Nine-Nine"; Author, How to Be Perfect: The Correct Answer to Every Moral Question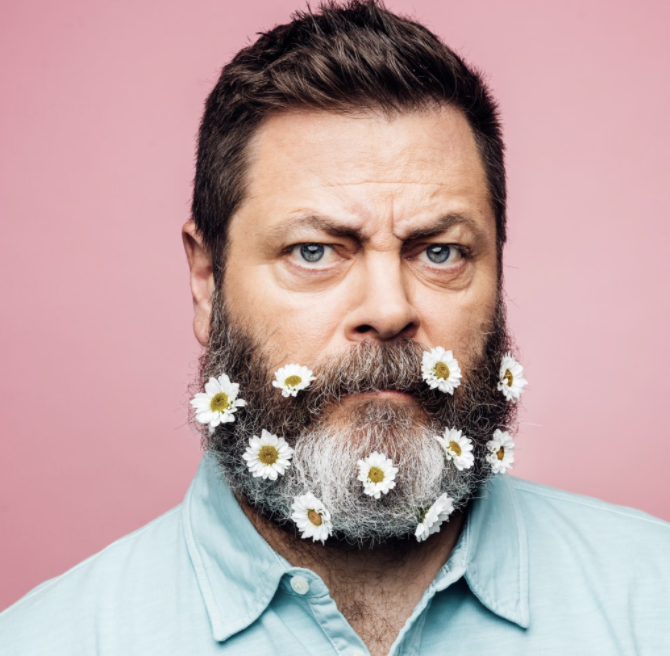 In Conversation with Nick Offerman
Actor; Author; Humorist; Woodworker