Past Event
Small Town to Drag Race Crown: An Evening with Alaska
As one of the most prominent drag performers today, Alaska is no stranger to fame. But Alaska's story is more than her success as both a runner-up and winner in two different seasons of "RuPaul's Drag Race," as well as her high-profile relationship and the equally public breakup that ended it. In her new book—My Name's Yours, What's Alaska?—Alaska goes beneath her glamorous surface to reveal a never-before told account of her unique life story. From humble beginnings as a small-town kid studying at theater school to her larger-than-life vibrance as one of drag's most influential stars, Alaska's perseverance over her struggles regarding the expression and discovery of her queerness is an inspiring story for the LGBTQIA+ community and beyond.
At INFORUM, Alaska will bring the journey detailed in her new visual memoir to life. In doing so, she will provide motivation and representation for those belonging to communities who are too often unheard and underrepresented in the media and in popular culture. Whether you're a die-hard RuPaul fan or an ally of the LGBTQIA+ community looking to hear more of their important stories, Alaska's discussion here at INFORUM is sure to leave you with new understandings of what it means to embrace your identity and let it thrive.
Notes
Alaska photo by and copyright Magnus Hastings.
December 13, 2021
The Commonwealth Club of California
110 The Embarcadero
San Francisco, CA 94105
United States
Speakers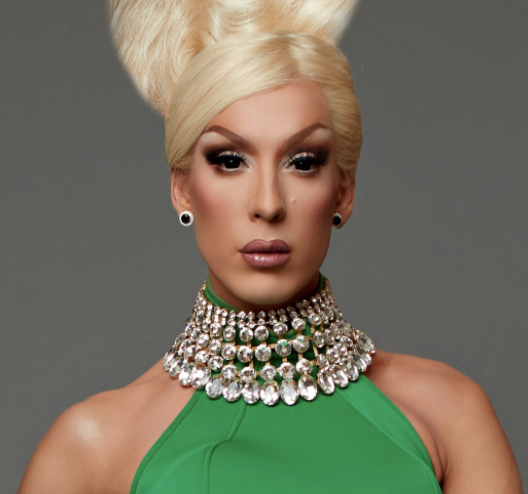 Season two winner, "RuPaul's Drag Race All Stars"; Author, My Name's Yours, What's Alaska?: A Memoir
In Conversation with Honey Mahogany
Chair, San Francisco Democratic Party; Co-Founder, Compton's Transgender Cultural District; Season Five Contestant, "RuPaul's Drag Race"