Upcoming Event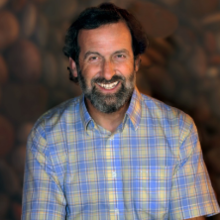 Tue, Mar 28 2017 - 6:00pm
Add to google calendar
Marty Brounstein, Author, Two Among the Righteous Few: A Story of Courage in the Holocaust
This program is part of our Good Lit series, underwritten by the Bernard Osher Foundation.
Come hear a true interfaith story of courage, compassion and rescue during the Holocaust. A Catholic couple in the Netherlands, despite great risk and danger, helped save the lives of at least two dozen Jews from certain death during World War II. Brounstein will also explain the meaningful personal connection that inspires him to tell and retell the story of their heroic actions.
Location: 555 Post St., San Francisco
Time: 5:30 p.m. networking reception, 6 p.m. program, 7 p.m. book signing
MLF: Humanities
Program organizer: George Hammond
Note:
To receive a member discount, make your ticket selection above and click "Order Now."
At the bottom of the next page, enter your member ID number in the field at the bottom of the page. (Your member ID number can be found on your Club membership card.)
Family and Leadership Circle members are entitled to 2 member-priced tickets.
All other members are entitled to 1 member-priced ticket.
All ticket sales are final.