Election 2016 Political Roundtable: A Week to Week Special
It's a special edition of our political roundtable. We'll gather local experts for commentary on the candidates, referenda and issues of concern to the South Bay, and we'll take a look at statewide and national campaigns.
We'll explore the biggest, most controversial, and sometimes the surprising political issues with expert commentary by panelists who are smart, are civil, and have a good sense of humor. Join our panelists for informative and engaging commentary on political and other major news, audience discussion of the week's events, and our live news quiz!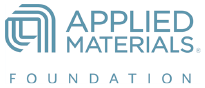 And come early before the program to meet other smart and engaged individuals and discuss the news over refreshments at our member social (open to all attendees).
Notes
This program is sponsored by the Applied Materials Foundation.
Santa Clara
500 El Camino Real
Recital Hall
Santa Clara, 95053
United States
Speakers
David and Diane Steffy Research Fellow, Hoover Institution; Former Policy Director, 2012 Romney-Ryan Presidential Campaign
Ph.D., Professor of Political Science, San Jose State University; Political Analyst, NBC Bay Area; Author, Reviving Citizen Engagement, and The Road to Hana; Twitter @lgerston
Editorial Page Editor, Mercury News; Twitter @barbmarshman
6 p.m. check-in and social hour
7 p.m. program