Ruth Reichl
Ruth Reichl, Former Editor-in-Chief, Gourmet; Author, My Kitchen Year: 136 Recipes That Saved My Life; Twitter: @ruthreichl
Margo True, Food Editor, Sunset Magazine — Moderator
A Food Lit event underwritten by the Bernard Osher Foundation.
Reichl was stunned when Gourmet magazine, for which she was then editor-in-chief, was abruptly closed in 2009. Filled with uncertainty about her professional future, she turned to the one place that had always comforted her: the kitchen. Reichl reflects on that difficult emotional period and describes how cooking helped her heal and once more find joy in everyday pleasures. She shares her newest collection of recipes that follows her journey and embraces her passion for food.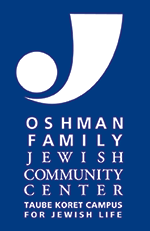 Location: Schultz Cultural Hall, Oshman Family JCC, 3921 Fabian Way, Palo Alto
Time: 11:30 a.m. check-in, noon program, 1 p.m. book signing
Notes: In association with The Oshman Family JCC. Photo credit Fiona Aboud.