Van Jones & John Hope Bryant: How the Poor Can Save Capitalism
Van Jones, Host, "Crossfire"; Former Special Advisor for Green Jobs, Enterprise and Innovation, White House Council on Environmental Quality
John Hope Bryant, Founder and CEO, Operation HOPE; Author, How the Poor Can Save Capitalism: Rebuilding the Path to the Middle Class
"There is a difference between being broke and being poor; being broke is a temporary economic situation, but being poor is a disabling frame of mind." —John Hope Bryant
Van Jones will talk with Bryant about his work as founder of Operation HOPE. Bryant plans to revive the American economy by building financial dignity and empowerment for the "teetering class" to rise out of poverty, while reigniting Dr. Martin Luther King Jr.'s "Poor People's Campaign" for economic justice.
Van Jones is the president and co-founder of Rebuild the Dream, a platform for people-powered innovations to help fix the U.S. economy. He has also written two New York Times best sellers about the green economy and progressive politics.
John Hope Bryant was raised in Compton and South Central Los Angeles and has tirelessly promoted the virtues of hope, self-esteem, empowerment and opportunity for all. He has received more than 500 awards and citations for his work to empower low-wealth communities and has been an advisor to the last three sitting U.S. presidents. Bryant's new book is How the Poor Can Save Capitalism: Rebuilding the Path to the Middle Class.
The Commonwealth Club of California
595 Market St.
San Francisco, 94102
United States
Location: SF Club Office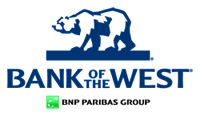 Time: 5 p.m. check-in and pre-program public reception, 6 p.m. program, 7:15 p.m. book signing
Cost: $20 non-members, $12 members, $7 students (with valid ID)
Also know: Sponsored by Bank of the West