Past Event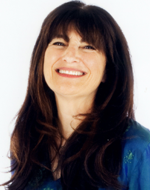 Tue, May 20 2014 - 7:00pm
Ruth Reichl
, Food Critic; Former Editor,
Gourmet
; Author,
Delicious!
; Twitter
@ruthreichl
Angie Coiro, Journalist and Host, "In Deep" - Moderator
In her fiction debut, Reichl celebrates her love of food with a story about family ties and the special bond between sisters. Reichl is an award-winning chef and well-known food critic for The New York Times. Hear more from one of the pioneers of the Berkeley culinary revolution.