Past Event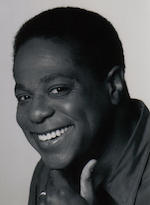 Wed, Feb 26 2014 - 6:30pm
Brian Copeland, Actor; Host, KGO Radio; Playwright, "Not a Genuine Black Man"; Author, Not a Genuine Black Man
In conversation with Sam Hurwitt, Editor-in-Chief, Theatre Bay Area Magazine; Theatre Critic, Marin Independent Journal.
Brian Copeland was eight in 1972 when his family moved to San Leandro. At the time, the city had just been named one of the most racist suburbs in America, with a population that was 99.4 percent white. In 2004, he wrote Not a Genuine Black Man, a comedic and poignant tale of his experiences growing up that has since become San Francisco's longest running one-man show in history. This spring, Not a Genuine Black Man celebrates its 10th anniversary at Berkeley Repertory Theatre. Join us as Copeland once again shares with us his touching story and reflects upon these past 10 years.