Past Event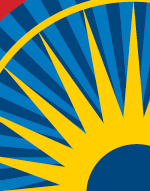 Mon, Nov 26 2012 - 6:00pm
What Is Terrorism Really, and How Does It End?
This program is sold out. You may add your name to the waitlist below.
Captain Paul Shemella, U.S. Navy SEAL (retired); Program Manager, Combating Terrorism Fellowship Program, Center for Civil-Military Relations, Monterey
Retired Navy Seal Shemella has spent the last decade working with partner countries around the world to develop strategies and capacities to combat terrorism. In his management of a program that has conducted seminars in 145 countries, Captain Shemella has developed an understanding of the many forms of terrorism that societies must face in maintaining human security. Just as there is no universally accepted definition of terrorism, there is no one approach that fits every society. Captain Shemella will address the future of combating terrorism and how we might bring an end to the current conflicts.
MLF: International Relations
Location: SF Club Office
Time: 5:30 p.m. networking reception, 6 p.m. program, 7 p.m. book signing
Cost: $20 standard, MEMBERS FREE, $7 students (with valid ID)
Program Organizer: Paul Clarke
Also know: In association with the Truman National Security Institute and the United Nations Association