Past Event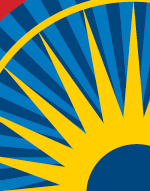 Wed, Oct 17 2012 - 7:00pm
Catholic Health Care: Mandates and Morals in an Era of Change
Sister Carol Keehan, President and CEO, Catholic Health Association of the United States
Keehan heads the largest private health-care provider in the nation, and many believe her support for federal health-care reform was crucial in attaining the reform's passage in 2010. She will offer her thoughts on how the Affordable Care Act will help provide better individual coverage, support for small business owners, and more health services and programs for women and children in the United States.
Location: St. Clare Room, Santa Clara University Library, 500 El Camino Real, Santa Clara
Time: 7 p.m. program
Cost: FREE
Also know: In association with the Markkula Center for Applied Ethics.