Past Event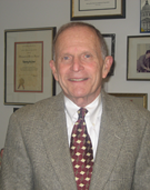 Thu, Jul 26 2012 - 6:00pm
Harvey Rose: How Does an Independent Analyst Survive San Francisco's City Hall?
Harvey M. Rose, Budget and Legislative Analyst, City and County of San Francisco; Founder, Harvey M. Rose Associates, LLC and Former Auditor General State of California

Highly respected, frequently provocative, always challenging, Rose has survived the drama and intrigues of San Francisco City Hall politics and money for over 38 years as San Francisco's independent budget and legislative analyst. From reviewing the financing for AT&T Park, the Moscone Convention Center, contracts for San Francisco garbage services and, most recently, the proposed deal for hosting the America's Cup, no financial or legislative detail escapes his attention. Harvey's duties are valuable contributions to San Francisco, thought they are not always likely to win a popularity contest at City Hall. In his straight-forward, "tell it like it is" attitude, Harvey will explain his approach and the critical need for independent analysis in the public sector. Join us for an interesting and informative insider's independent view of the reality of San Francisco's money and politics.
MLF: Business & Leadership; Environment & Natural Resources
Location: SF Club Office
Time: 5:30 p.m. networking reception, 6 p.m. program
Cost: $20 standard, $8 members, $7 students (with valid ID)