Past Event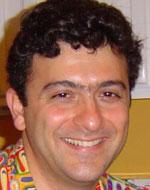 Mon, Mar 29 2010 - 5:15pm
Is It Time to Reform Medical School Education?
Amin Azzam, M.D., M.A., Department of Psychiatry, UCSF
While the debate on health-care reform has been actively raging in the national news, there has been a parallel and much quieter process of transformation in medical education in the United States. Azzam has had experience in the education of both medical students and early career physicians. He will present an overview of the existing structures in medical school and the emerging models for shaping the next generation of medical students.
MLF: Psychology
Location: SF Club Office
Time: 4:45 p.m. networking, 5:15 p.m. program
Cost: MEMBERS FREE, $15 non-members
Program Organizer: Patrick O'Reilly