Past Event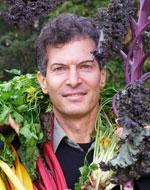 Tue, Jan 19 2010 - 6:00pm
Your Brain's Function and IQ: How Do We Improve Cognition, Mood and Focus (as well as Developmental Disorders) Using Scientific Tests and Holistic Therapies?
Adiel Tel-Oren, M.D., Founder and President, Ecopolitan Eco-Health Network
Is your brain functioning optimally, as well as it used to? Would you like to keep it that way? If you or someone you know has been suffering from mild or severe depression, anxiety, irritability, loss of focus, brain fog, memory loss, fatigue, learning disorders, hyperactivity, failure to thrive, autism spectrum disorders, senile dementia, neurological disease, brain degeneration or any other cognitive or mental disorders, don't miss this chance to learn about exciting recent advances that help us understand how modifiable environmental and emotional stressors can cause neurological dysfunction. This new knowledge can be combined with innovative and inexpensive screening tools that reveal nutritional, metabolic and toxicological deviations that influence our brain. We can now have effective, non-toxic treatments tailored individually to our unique situation, reducing the sources of chemical or mental stress while improving brain nutrient status.
MLF: Health & Medicine
Location: SF Club Office
Time: 5:30 p.m. networking reception, 6 p.m. program
Cost: $8 members, $15 non-members
Program Organizer: Bill Grant