Past Event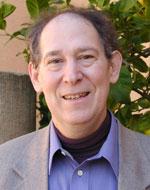 Tue, Nov 3 2009 - 12:00pm
What's Science Got to Do with Climate Change?
Stephen Schneider, Professor of Interdisciplinary Environmental Studies, Stanford
Greg Dalton, Founder, Climate One
What risks does the changing climate pose to the global economy and how can we manage those risks? Rather than betting so much on a cap-and-trade regime for carbon pollution, Schneider says policymakers should fund more research to invent our way to a greener economy. Meanwhile, negotiators in Copenhagen need to cut a climate deal with real bite. "Targets without teeth solve nothing," says Schneider.
Location: SF Club Office
Time: 11:30 a.m. check-in, noon program
Cost: $8 members, $15 non-members, students free
Also know: Sponsored by PG&E and ClimateWorks Foundation. In association with the Science & Technology and Environment & Natural Resources Member-Led Forums.