Past Event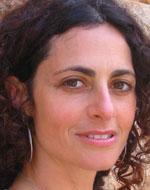 Wed, Oct 14 2009 - 6:00pm
The Jungle Effect
Note new date! This program is now occurring on October 14 at 6 p.m.
Daphne Miller, M.D., Associate Professor, UCSF
Food is a powerful medicine, and what you eat and how can tell a lot more about your health than the supplements you take. Over the span of three years and tens of thousands of miles, Miller traveled to five locations where common diseases such as diabetes, heart disease and depression were rare. While visiting Mexico, Crete, Iceland, Cameroon and Okinawa, Miller collected recipes and learned of indigenous foods that prevent chronic illnesses. Now she demonstrates her international diet guide.
MLF: Health & Medicine
Location: SF Club Office
Time: 5:30 p.m. networking reception, 6 p.m. program
Cost: $8 members, $15 non-members
Buy the Book: Order The Jungle Effect by Daphne Miller from The Club's eBay store. If you order the book fewer than five business days before the event, it will be available for pick up at the event. If you order more than five business days before the event, the book will be sent to you.
Program Organizer: Bill Grant