Past Event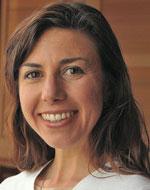 Tue, Jun 30 2009 - 6:00pm
Creating Happiness: The Five Habits that Make a Difference
Laura Delizonna, Ph.D.
This program is sold out
What is the real key to happiness? Delizonna will present her number-one secret, revealed by decades of scientific study. Learn the five habits that she believes will help you apply this secret to your own pursuit of well-being and happiness. Delizonna will share real-life examples from the workshops she conducts at Stanford University, her private practice and her own quest for happiness.
MLF: Personal Growth
Location: SF Club Office
Time: 5:30 p.m. networking/wine, 6 p.m. program
Cost: $8 members, $15 non-members
Program Organizer: David K. Olkkola