About Inforum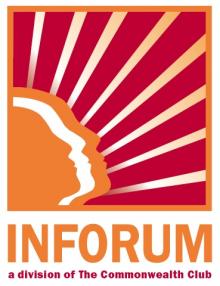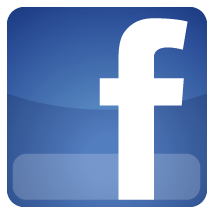 Follow Inforum
on Facebook
WHAT IS INFORUM?
inforum is the Commonwealth Club experience for young professionals. We host live events in San Francisco to connect the Bay Area's most interesting people with the thought leaders from tech, pop culture, politics, food and business. Our panels and interviews go beyond the sound bite and offer a deeper engagement with the world today.
INFORUM EVENTS
Inforum's events break The Commonwealth Club mold with individually curated events designed to give our audience cutting-edge content, and a hands-on education experience. We host more than 50 events each year, including headline interviews, monthly happy hours, public forums, debate discussion groups and post-program socials. Our events typically sell out, with 250 people each, and our keynote speakers often draw more than 700 people. Check out our upcoming events!
INFORUM MISSION
Inforum's mission is to engage debate on civic issues. We aim to create meaningful conversations around the things that matter to us. Dedication to quality programming, complemented by a passion for informed conversation, makes Inforum a catalyst for inspiration, investigation and action.
INFORUM COMMUNITY
Our audience is much like our community mentioned above – well educated, discerning advocates of curated information. Inforum's audience brings together a most discerning audience – they are the best educated, most connected and most informed people in the Bay Area who hail from all sectors, including tech, fashion, food, pop culture, social entrepreneurship, business and more. Within our community, 40 percent earn more than $100k per year, 50 percent have graduate degrees or Ph.D.s, 25 percent own their own homes, 80 percent live in San Francisco, 50 percent donate more than $250 a year to non-profits.
INFORUM PRESS
San Franciso magazine named Inforum the Best Lecture Series in the Bay Area in 2006 and the place to go for young professionals looking for "a good wonking." The Los Angeles Times recommended Inforum for singles looking for a "presidential forum and hang-out." The Bay Guardian named The Commonwealth Club "the best brainiac bonanza... for those wanting to cram more thinking under their caps." Not to be left out, Yelp recommended the Club as "the true mental yoga session" for those who need intellectual stretching. 7x7 magazine profiled then-Inforum Director Nicole Grant as "What's Hot & What's Now," noting she "lures heavy hitters to The Commonwealth Club and gets her generation interested in the things that count."
INFORUM BOARD
Carlo Almendral, Board President
SVP Product Development at Truition
Courtland Alves, Chair of the Board
Product & Engineering Manager at Yahoo
Becky Bakkers
Account Manager at Delta Dental
Brandon Upchurch
Director, Organization Development at QuinStreet
Enies Burton
Account Director, Account Services and Project Management
Eva Frye
Product Marketing & Branding at Snapguide
Jen Yu
Creative Director at Bespoke
Julie Crabill
Founder and CEO of Inner Circle Labs
Kimberly Stoddard
Communications Strategist at The Townsend Team
Kishore Hari
Director, Bay Area Science Festival at UCSF
Marc Snegg
Director of Operations at Industry Capital Advisors, LLC
Melissa Roxas
Manager at Inner Circle Labs
Tom Nguyen
Product Lead/Senior Product Manager at Adobe Voice
GET INVOLVED
For more details or to volunteer with us, please contact Inforum Director Caroline Moriarity-Sacks at inforum [at] commonwealthclub [dot] org.