Member-Led Forum
LGBT
Explores issues that affect the LGBT community as well as a broad range of civic matters through an LGBT lens.
Become more involved in Club programming by contacting the appropriate MLF chair to join a forum today!
Upcoming Events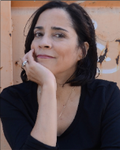 Up Close With Marga Gomez
Date:
Wed, August 27, 2014
Time:
12:00 PM
Marga's comedy is exuberant, proudly Latina and slightly dorky.