Upcoming Event
Origins of Life: A Biologist and Chemist Confer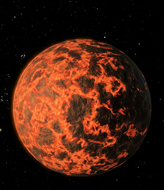 Tue, Jan 14 2014 - 7:00pm
Lynn Rothschild, Ph.D., Astrobiologist, NASA Ames Research Center
Richard Zare, Ph.D., Professor of Chemistry, Stanford University
Earth was once a molten ball, totally uninhabitable. In a geological instant, it was filled with life. What do we know about this transformation? And could there be more than one recipe for the transition from life to non-life? Join Rothschild and Zare as they ponder these questions and more about the origins of life.
Location: NASA Ames Conference Center-NACC, Building 152, Room 17, 200 Dailey Road, Mountain View
Time: 7 p.m. program
Cost: FREE
Also know: In association with Wonderfest
Note:
To receive a member discount, make your ticket selection above and click "Order Now."
At the bottom of the next page, enter your member ID number in the field at the bottom of the page. (Your member ID number can be found on your Club membership card.)
Family and Leadership Circle members are entitled to 2 member-priced tickets.
All other members are entitled to 1 member-priced ticket.
All ticket sales are final.