Past Event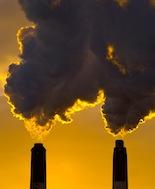 Tue, Dec 10 2013 - 12:00pm
Skeptics and Smog
Bud Ward, Editor, Yale Forum on Climate Change and the Media
John Cook, Founder, Skeptical Science; Co-author, Climate Change Denial: Heads in the Sand
Jim Hoggan, Co-founder, DeSmog Blog; Chair, The David Suzuki Foundation
The basic principles of human-caused climate change have been known for more than a century and are based on physics 101, chemistry 101 and economics 101. Yet the balance bias has skewed mainstream media coverage of the scientific underpinnings of climate disruption. It is no wonder average citizens have difficulty seeing through the smoke of industry obfuscation and some environmentalists' hyperbolic claims. Public opinion tends to fluctuate in part due to media coverage and extreme weather events. Have some reporters crossed the line from journalism into advocacy? Join a conversation with three communicators deeply involved in the public debate about carbon pollution.

Location: SF Club Office
Time: 11:30 a.m. check-in, noon program, 1 p.m. networking reception
Cost: $20 non-members, $12 members, $7 students (with valid ID)
Also know: The speakers and audience will be videotaped for future broadcast on the Climate One TV show on KRCB TV 22 on Comcast and DirecTV.