Past Event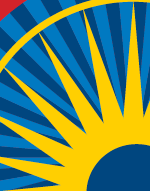 Mon, Dec 9 2013 - 11:30am
Maxwell Anderson, Berkeley City Council Member
Lisa Bailey, M.D., Breast Surgeon; Former President, American Cancer Society, California
Ronald D. Balassanian, M.D., Pathologist, UCSF
Frank Clegg, Former President, Microsoft, Canada; Founder, Citizens 4 Safe Technology
Devra Davis, Ph.D., MPH, Visiting Scholar, Goldman School of Public Policy, Center for Environmental Policy, UC Berkeley; Founder and President, Environmental Health Trust
Susan Downs, M.D., MPH, Staff Psychiatrist, San Francisco General Hospital
Suleyman Kaplan, Ph.D, M.Sc., Chair, Dept. of Embryology, Ondokuz Mayis U., Turkey
Dariusz Leszczynski, Ph.D., D.Sc., Research Prof., Finnish Radiation and Nuclear Safety Authority
Joel Moskowitz, Ph.D., Director, Center for Family and Community Health, Public Health UC Berkeley
Michael O'Hare, Ph.D., Professor, Goldman School of Public Policy, UC Berkeley
Hugh Taylor, M.D., Ph.D., Chief. Obstetrics and Gynecology, Prof of Medicine, Yale
Gunnar Heuser, M.D. Ph.D. Fellow American College of Neurology
Representative, San Francisco Department of the Environment
Experts in embryology, epidemiology, neurology, breast cancer, telecommunications and exposure modeling to cell phone radiation join a roundtable on hot topics in experimental and human research to discuss current U.S. and international policy developments. Join us as panelists review the latest case series report on breast cancer in women who have kept cell phones in their bras. They will also discuss newly published reports that animals exposed prenatally to cell phone radiation develop damaged brains, testes and attention deficit behaviors. Learn why the Federal Communications Commission is seeking advice on whether to change its 17-year-old approach to cell phones. Hear the latest warnings from cell phone manufacturers about safer ways to use phones. Explore recent French, Turkish, Finnish and Israeli government advisories on cell phones.
MLF: Health & Medicine
Location: SF Club Office
Time: 11:30 a.m. - 2:30 p.m. program
Cost: $32 non-members, MEMBERS FREE, $10 students (with valid ID)
Program Organizer: Bill Grant
Also know: In association with Environmental Health Trust; Center for Family and Community Health, School of Public Health, Center for Environmental Public Policy, Goldman School of Public Policy, UC Berkeley; Honorary Consulate for Turkey of San Francisco; Ondokuz Mayis University.