Past Event
The Politics of Being Black in the Bay Area: A Town Hall Meeting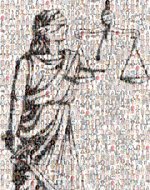 Mon, Jul 29 2013 - 6:00pm
This program is sold out
Angela Glover Blackwell, Founder and CEO, PolicyLink
John Burris, Civil rights attorney
Kevin Epps, Filmmaker and community activist
Kanaja Hann, Student speaker, City of Dreams
Nikki Henderson, Executive Director, People's Grocery
Paul Henderson, Deputy Chief of Staff & Director of Public Safety, San Francisco
Pastor Michael McBride, Lead pastor, The Way Christian Center
Jari "Sojari" Bradley, Slam Poetry Performer
Josh Merchant, Slam Poetry Performer, Youth Speaks
Demandre Harrison, Student Speaker, Alive & Free
Dr. Joseph Marshall, Founder, Alive & Free; Host, Street Soldiers – Host and Emcee
Please note: Due to a lot of interest in this topic (thank you!) will we will be hosting BOTH seating in our main auditorium and standing room in the library (where there is a large projection of the program but limited direct visibility of the stage).
SEATING IS FIRST COME, FIRST SERVED: The first 250 people will be allowed to take a seat in the main room and the last 100 people will have standing room (partially seated) in the library. Please make your seat available to seniors, persons with disabilities, and pregnant women whenever possible.
In the wake of the George Zimmerman verdict, President Obama called on all of us to have conversations in our communities about race relations. The Commonwealth Club will convene local voices from the worlds of law, politics, clergy, the arts and the community to share their stories and further substantive attention on the politics of being African American in the Bay Area. Bay Area Pastor Michael McBride recently stated, "It's not about the verdict but rather about our values." Join us to take a look at the values and opportunities that can move the Bay Area forward.
Come for a 90-minute town hall that will feature short interview, inspiring stories, slam poetry and a community discussion.
Location: SF Club Office
Time: 5:15 p.m. check-in, 6-7:30 p.m. program, 7:30 p.m. audience discussion and reception
Cost: FREE