Past Event
The Transformers: Global Innovation through Science and Technology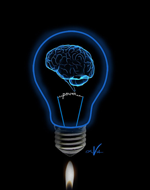 Wed, Nov 7 2012 - 12:00pm
The Transformers: Global Innovation Through Science and Technology
Cathy Campbell, President and CEO, CRDF Global, Washington, D.C.Jonathan Margolis, Acting Deputy Assistant Secretary, U.S. Department of StateHasanul Qader Mirza, Director of Operations, Greennovation Technologies, BangladeshKhairul Idzwan Baharin, CEO, MyDerm, MalaysiaMoustapha Kane, Founder, Amarante, Senegal, West AfricaMeriem Chiri, Co-founder, SmellNat, Algeria, North AfricaQuentin Hardy, Deputy Technology Editor, The New York Times - Moderator
A new generation of emerging entrepreneurs is coming to this country from the Middle East, Africa and Asia. They have been competitively selected to visit entrepreneurship and innovation hubs all over the U.S., including Silicon Valley, to share high-tech inventions that will help address challenges in medicine, the environment, cosmetics, mobile phone technology and more. Known as "GIST Transformers," these men and women are winners of rigorous competitions under the Global Innovations through Science & Technology (GIST) initiative, a program designed to accelerate technology commercialization and entrepreneurship through global networking, entrepreneurship skill-building, mentorship and strategic funding. Come learn about this remarkable initiative and the future of innovation.
Location: SF Club OfficeTime: 11:30 a.m. check-in, noon program Cost: $10 standard, $5 members, $7 students (with valid ID)Also know: Photo by Lawrence Skinner
PURCHASE TICKETS FOR THIS EVENT ONLINE HERE OR CALL OUR BOX OFFICE AT 415-597-6705.