Past Event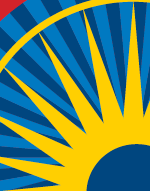 Thu, Oct 18 2012 - 12:00pm
Step off the Getting-and-Spending Treadmill and Simplify!
This program is cancelled.
Tammy Strobel, Author, You Can Buy Happiness (and It's Cheap)
Strobel and her husband were living a typical middle-class lifestyle: driving two cars, commuting long distances and living well beyond their means. Now they are living the voluntary downsizing — or smart-sizing — dream. Strobel combines research on well-being with numerous real-world examples to offer practical inspiration. Her take on our possessions, our work and our relationships will lay out out micro-actions that anyone can take to step into a life that's more conscious and connected, sustainable and sustaining, heartfelt, and happy.
MLF: Health & Medicine
Location: SF Club Office
Time: 11:30 a.m. check-in, noon program
Cost: $20 standard, $8 members, $7 students (with valid ID)
Program Organizer: Bill Grant