Past Event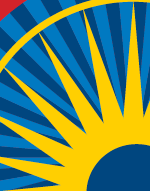 Fri, Sep 28 2012 - 12:00pm
America and Rogue States
Thomas Henriksen, Ph.D., Senior Fellow, Hoover Institution, Stanford University; Author, America and Rogue States
Dr. Dina Ibrahim, Assistant Professor of Broadcasting and Electronic Communication Arts, SFSU - Moderator
Dr. Henriksen, who specializes in foreign policy and defense issues, will discuss U.S. policies and interaction with rogue states posing terrorist and/or nuclear threats. These include Iran, pre-war Iraq and N. Korea.
MLF: Middle East
Location: SF Club Office
Time: 11:30 a.m. check-in, noon program, 1 p.m. book signing
Cost: $20 standard, MEMBERS FREE, students free (with valid ID)
Program Organizer: Celia Menczel
If you would like to purchase tickets for this event please visit http://bit.ly/SRHeE0 or call our box office at 415-597-6705.