Past Event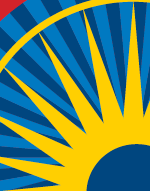 Fri, Jun 22 2012 - 9:00am
Financing Infrastructure for America: Are We Becoming a Second-Class Country?
Mort Downey, III, Former U.S. Deputy Secretary of Transportation - Moderator
Dr. Asha Weinstein Agrawal, Director, Mineta Transporation Institute National Transportation Finance Center
Will Kempton, CEO, Orange County Transportation Authority (invited)
Steve Heminger, Executive Director, San Francisco Bay Area Metropolitan Transportation Commission; President of the Board of Directors, Association of Metropolitan Planning Organizations
John Horsley, Executive Director, Association of American State Highway and Transportation Officials
Michael Melaniphy, President & CEO, American Public Transportation Association
Transportation experts will discuss their growing concerns regarding what they see as the woeful lack of investments and funding for our national highways, bridges, transit and airport systems. As they tackle this important issue, they will also review a newly completed national survey on the topic.
Location: SF Club Office
Time: 9 a.m. continental breakfast/check-in, 9:30 a.m. panel discussion, 10:30-11 a.m. Q&A
Cost: FREE
Also know: Underwritten by the Mineta Transportation Institute