Past Event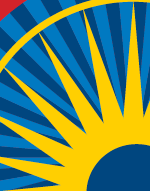 Thu, Oct 20 2011 - 6:00pm
RIO+20 UN Earth Summit: Can We Put the World on a Path to a Sustainable Future?
Jared Blumenfeld, Regional Administrator, Region 9, Environmental Protection Agency (EPA)
S. Jacob Scherr, Director, Global Strategy and Advocacy, Natural Resources Defense Council
Kerry Curtis, Professor Emeritus, Golden Gate University - Moderator
Join two environmental leaders as they discuss the historic gathering in Rio de Janeiro of top world leaders who will examine the global environmental and economic challenges facing the world today. U.N. Secretary-General Ban Ki-Moon has declared RIO+20 the most important UN conference in history, citing this planet's vanishing resources and swelling population. Conference attendees Blumenfeld and Scherr will discuss RIO+20 as a possible turning point for creating a sustainable future for generations to come.
MLF: ENVIRONMENT & NATURAL RESOURCES
Location: SF Club Office
Time: 5:30 p.m. networking reception, 6 p.m. program
Cost: $20 standard, $8 members, $7 students (with valid ID)
Program Organizer: Ann Clark