Past Event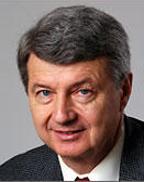 Fri, Sep 23 2011 - 12:00pm
Saving California's Government: Burn the Wagons?
Bruce Cain, Heller Professor of Political Science and Director of the Washington Center, University of California
Though almost everyone realizes California currently has enormous politically caused economic problems, not many of us have realistic ideas for how to move forward again. Professor Cain is a well-known acute observer of the California political scene. Come hear his insightful prescriptions.
MLF: Humanities
Location: SF Club Office
Time: 11:30 a.m. check-in, noon program
Cost: $20 standard, MEMBERS FREE, $7 students (with valid ID)
Program Organizer: George Hammond