Past Event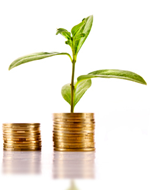 Mon, May 16 2011 - 6:00pm
Wal-Mart: Force of Nature or Greenwashing?
Edward Humes, Author, Force of Nature
What's driving Wal-Mart's green push? After teaming up with Blu Skye Sustainability consultant and renowned river guide Jib Ellison, former Wal-Mart CEO Lee Scott retooled the world's largest retailer into the world's largest proponent of sustainable business practices. For profits? For public relations? For Mother Earth? The company is pursuing cleaner trucks, healthier food, slimmer product packaging and a host of other initiatives. It wants to squeeze carbon and costs from every product on its shelves and is encouraging its 2.1 million employees to walk the walk with their own personal sustainability plans. This is having a profound impact on Wal-Mart's 100,000 suppliers and has prodded other industries, from apparel to dairy, to approach sustainability as a potential boon to their bottom lines instead of a cost. Has the unlikely partnership between a river guide and a CEO sparked a business sustainability revolution? Join us for an insider's account of the new corporate quest to put profit and planet on the same page.
Location: SF Club Office
Time: 5:30 p.m. networking reception, 6 p.m. program
Cost: $20 standard, MEMBERS FREE, $7 students (with valid ID)
Buy the Book: Purchase Force of Nature: The Unlikely Story of Wal-Mart's Green Revolution by Edward Humes from The Commonwealth Club online bookstore. If you purchase it fewer than five days before the event, the book will be available for pickup at The Commonwealth Club on the day of the event. If you purchase it more than five days before the event, the book will be sent to your address.