Past Event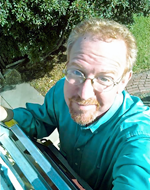 Mon, Apr 11 2011 - 6:00pm
Is Capitalism a Condition of an Immature Social Psychology?
Matt Cantor, Columnist, Berkeley Daily Planet
Monday Night Philosophy will attempt to remove the obfuscating (and dismal) economic language from our discussion of capitalism versus socialism, communism and anarchy. What remains is how we share and get along in modern societies. Capitalism has been associated with freedom and well-being in the U.S. for generations. Is this a valid assumption? Does capitalism create freedom? Is fairness important, and what does that look like? Who benefits from capitalism? Do you?
MLF: Humanities
Location: SF Club Office
Time: 5:30 p.m. networking reception, 6 p.m. program
Cost: MEMBERS FREE, $20 non-members, $7 students (with valid ID)
Program Organizer: George Hammond