Past Event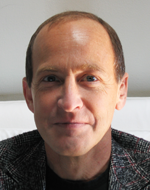 Wed, Mar 2 2011 - 6:00pm
Inside Job, Academy Award Winner for Best Documentary (Feature)
Charles Ferguson, Documentary Filmmaker, Inside Job and No End in Sight
Adam Lashinsky, Senior Editor at Large, Fortune magazine - Moderator
This event is sold out
Come hear from the filmmaker of this year's Academy Award-winning best documentary feature film. Could the global economic meltdown of the last few years have been prevented? Ferguson believes that the crisis was no accident. His latest documentary, Inside Job, makes the powerful case that an out-of-control finance industry took advantage of a deregulated atmosphere and purposely sought to get rich at the expense of others. Through extensive interviews with financial insiders and government officials, Ferguson crossed the globe to find proof that the financial industry intentionally engaged in unethical behavior. His gripping account of the global recession is sure to evoke feelings of disgust, anger, and concern that this all may happen again unless our regulatory system is changed. Ferguson's previous film, No End in Sight, was nominated for an Oscar, and Inside Job brought home the grand prize at this year's awards ceremony.
This program is being Livestreamed at BeNowTV. http://www.livestream.com/commonwealthclub
Location: SF Club Office
Time: 5:15 p.m. check-in and networking reception, 6 p.m. program
Cost: $12 members, $20 non-members, $7 students (with valid ID)
Also know: In association with San Francisco Film Society. Members of SFFS to receive $12 member rate by applying coupon code provided in SFFS newsletter.