Past Event
Jed Emerson: Social Entrepreneur Series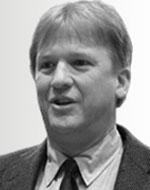 Wed, Feb 23 2011 - 6:00pm
Jed Emerson
Author, Blended Value
Emerson is a social entrepreneur, a funder and investor and a critical observer of the field. His area of exploration is the Blended Value Proposition, focusing on advancing frameworks for assessing and tracking the value generated by social and cultural capital. According to Emerson, "We are really witnessing, I think, the coming together of different schools. You've got folks who are historically in the nonprofit sector who are increasingly taking business acumens, skills and frameworks and applying them toward community ends."
Series Director and Moderator: Dr. Ruth A. Shapiro
Location: SF Club OfficeTime: 5:30 p.m. networking reception, 6 p.m. programCost: $12 members, $20 non-members, $7 students (with valid ID). Social Entrepreneurship in America Series subscription: $135 members, $265 non-members.