Past Event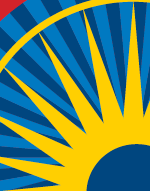 Tue, Nov 23 2010 - 6:00pm
Continuity of Government: Is the State of Emergency Superseding Our Constitution?
Peter Dale Scott, Ph.D.; Professor of English, UC Berkeley
On 9/11, the Bush administration implemented "Continuity of Government" (COG) measures, a set of secret emergency rules which Congress has not been allowed to review. These were reinforced by the proclamation of a state of emergency which has continued to be renewed by President Obama, despite vocal criticism. Do COG measures, as some people warn, indicate that the Constitution has been superseded?
MLF: International Relations
Location: SF Club Office
Time: 5:30 p.m. networking reception, 6 p.m. program
Cost: $8 members, $20 non-members
Program Organizer: John O. Sutter