Past Event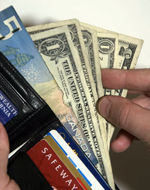 Thu, Sep 23 2010 - 6:00pm
National Debt: The Threat and Potential Solutions
David Walker, Former U.S. Comptroller General; Former Head, U.S. Government Accountability Office
Robert L. Bixby, Executive Director, The Concord Coalition
Michael Boskin, Ph.D., Senior Fellow, Hoover Institution; Professor of Economics, Stanford University; Chairman, President George H.W. Bush's Council of Economic Advisors
Isabel Sawhill, Senior Fellow, The Brookings Institution
Tom Campbell, Visiting Professor of Economics and Law, Chapman University; Former Director of Finance, State of Calfornia; Former Member of the Joint Economic Committee, U.S. Congress - Moderator

We are inundated with facts and figures that support the argument that the U.S. government is headed toward fiscal crisis, yet we rarely read or hear a discussion of how such a crisis can be avoided. Experts with years of front-line experience in the fiscal jungle of Washington share their ideas on what steps should be taken now to place the nation on a sustainable course of fiscal responsibility.
Location: SF Club Office
Time: 5:30 p.m. networking reception, 6 p.m. program
Cost: $12 members, $20 non-members, $7 students (with valid ID)
Also know: Part of the series on Ethics and Accountability, underwritten by the Charles and Louise Travers Family Foundation. In association with the UC Berkeley Shorenstein Program on Politics, Policy and Values.