Past Event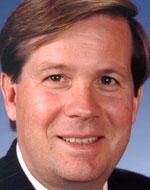 Tue, Nov 17 2009 - 6:00pm
The Future of Cars and the Auto Industry
James Lentz, President/COO, Toyota, USA, Inc.
Toyota is known for creativity and a commitment to sustainable development, but is it enough in today's ultra-competitive globalized car industry? Come hear the unique perspective of industry veteran Lentz, who launched the innovative Scion brand in 2001, on what automakers are doing to ensure vehicles are a benefit, not a burden, to society and what future designs may be on the horizon. Car buyers are looking for the best deal, the safest wheels, and greener vehicles. Don't miss this opportunity to hear from an industry leader who is helping determine whether those buyers get what they want.
Location: SF Club Office
Time: 5:15 p.m. networking reception, 6 p.m. program
Cost: $12 members, $18 non-members, $7 student with valid ID
Also know: In association with Climate One and the Japan Society.