Past Event
Protecting Your Family and Your Values With A Great Estate Plan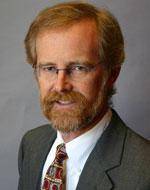 Mon, Jun 22 2009 - 6:00pm
How to Provide for Your Family and Leave Your Legacy: Estate Planning in a Challenged Economy
Erik Dryburgh, Alder & Colvin; Board Member, Partnership for Philanthropic Planning
Even in these difficult times, you can craft an estate plan that protects your family's future while ensuring that the causes you care about are remembered. Estate planning expert Dryburgh will share the information you need to determine if your estate plan should be re-evaluated in this economy. Discover how to bring increased income to you or a loved one; lifetime support to your dependent parent should you die prematurely; support and housing for a domestic partner; sharing your "family values" as well as money to the next generation. Whether you are just beginning to think about your estate plan or if you want to review your current plan, this program is an opportunity to learn from an expert.
Location: SF Club OfficeTime: 5:30 p.m. networking reception, 6 p.m. programCost: FREE
Estate Planning in a Challenged Economy
Erik Dryburgh, Alder & Colvin; Board Member, Partnership for Philanthropic Planning
Correspondent, The Washington Post; Author, The Healing of America:
Even in these difficult times, you can craft an estate plan that protects your family's future while ensuring that the causes you care about are remembered. Estate planning expert Dryburgh will share the information you need to determine if your estate plan should be re-evaluated in this economy. Whether you are just beginning to think about your estate plan or if you want to review your current plan, this program is an opportunity to learn from an expert.