The Commonwealth Blog
Silicon Valley Ph.D. Power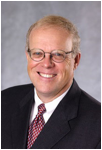 Stanford President John L. Hennessy will moderate our program in Palo Alto tonight with Microsoft co-founder Paul Allen. Tickets are getting scarce for that event, but if you want to get your share of Hennessy sans Allen, you might be interested in a conference Hennessy will be heading up at his university on May 11.
BiblioTech: Bringing Humanities Ph.D. Innovation to Silicon Valley, will take place on May 11 at Stanford. Hennessy will open the conference, which will examine the important role of doctoral students in the success of Silicon Valley.
Speakers include Vivek Ranadivé, chairman and CEO of TIBCO; Patrick Byrne, chairman and CEO of Overstock.com; June Cohen, executive producer of TED Media; John Hagel, co-chairman of Deloitte Center for Edge Innovation; Damon Horowitz, in-house philosopher and director of engineering at Google; Marissa Mayer, vice president of Consumer Products at Google; Michael Moritz, managing partner at Sequoia Capital (and the moderator of the Club's program last fall with Treasury Secretary Timothy Geithner); Dr. Vishal Sikka, CTO at SAP; Vivek Wadhwa, entrepreneur and academic; Tim Connors, founder and managing partner at PivotNorth Capital; Konstantin Guericke, co-founder of LinkedIn; Indra Mohan, CEO of BuyNowTv, Inc; Marc Phillips, CEO of Searchforecast.com; and Bob Tinker, CEO of MobileIron.
The event is free and open to the public. Visit the Stanford conference website for more information.